Description: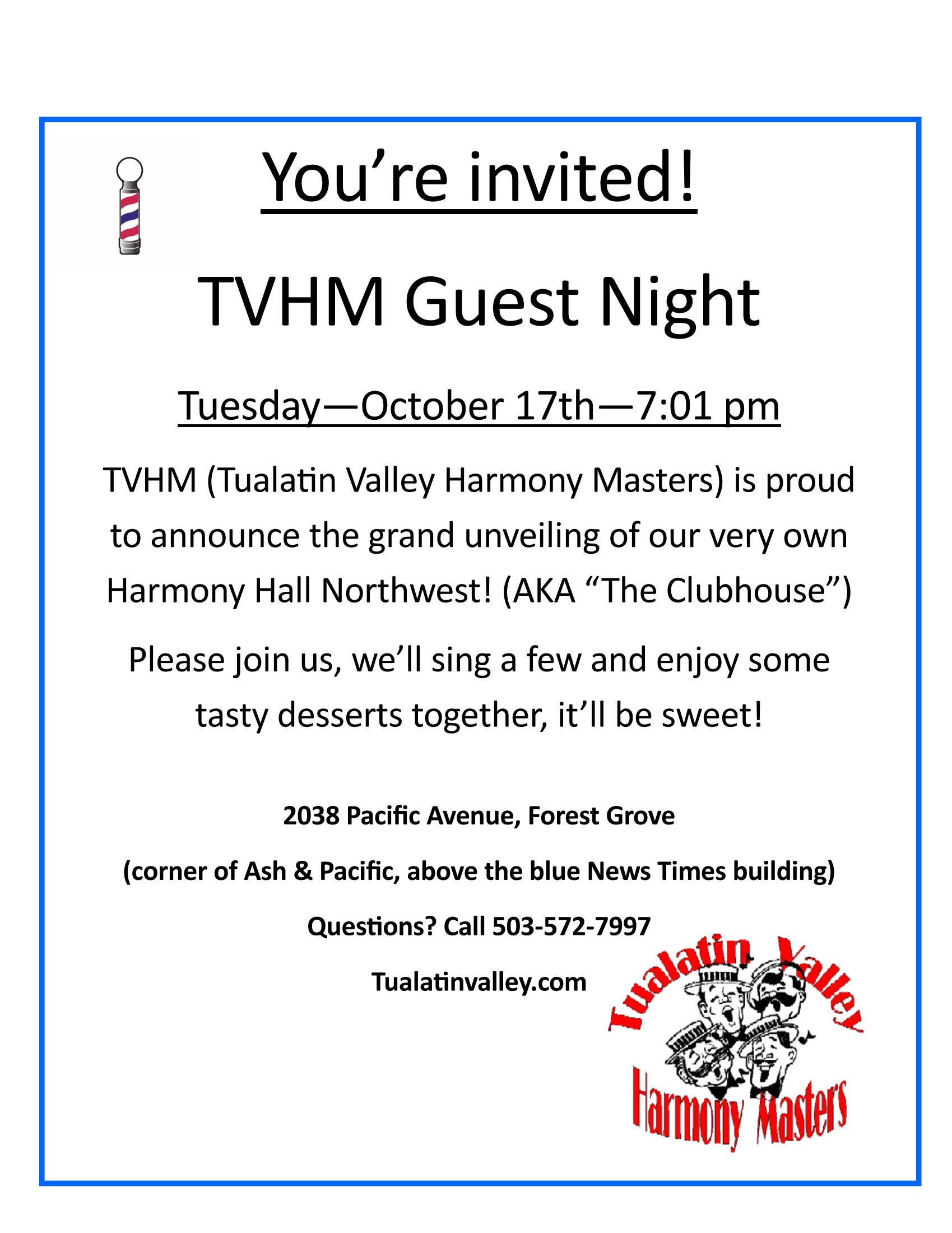 Have you always wondered what it might be like to sing Barbershop?

Come and visit the Harmony Masters on Guest Night for food and fun! Dessert will be provided, Bring your wife/girlfriend and your voice and just check us out. No commitment!

We'll perform some songs, teach some tags and songs, and have a great sing-along. All your questions about the group and our functions will be answered! There is no better night to come and check us out, although you're welcome any Tuesday night for our regular rehearsals.