Description: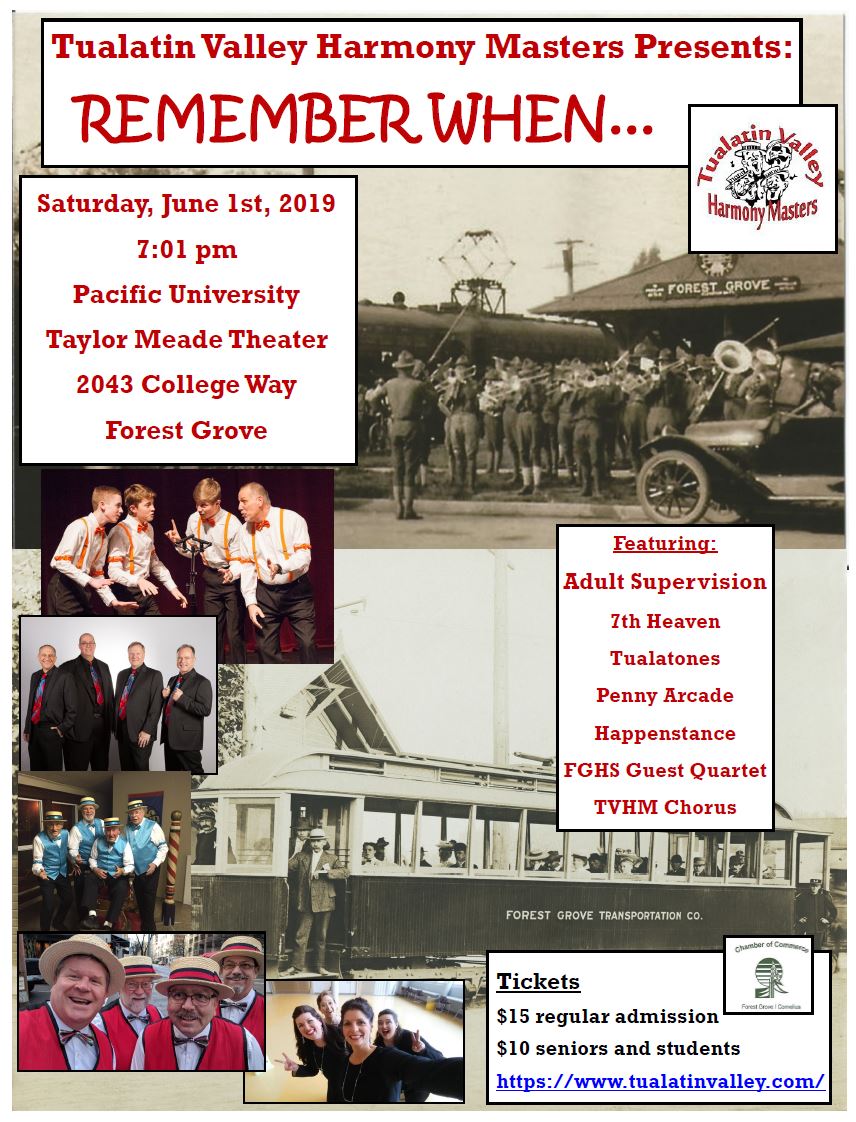 Remember When. . .
SHOW TIME: Saturday, June 1st, 2019, 7:01pm
TICKET PRICING: $15.00 regular, $10 seniors and students (all general seating) per seat
The Tualatin Valley Harmony Masters presents "Remember When." A nostalgic look back on things as viewed through barbershop eyes. Featuring award-winning quartet Adult Supervision, guest quartets The Tualatones, 7th Heaven, Penny Arcade, and local Sweet Adelines International competitor Happenstance. And, for the first time, we are pleased to have special guests from Forest Grove High School. Master of Ceremonies by long time barbershopper, Gary Herd. Please come and join us!