Ballad Town Barbershop Quartet Contest March 25 & 25

| | |
| --- | --- |
| Type of post: | Chorus news item |
| Sub-type: | TVHM Promo |
| Posted By: | Don Petersen |
| Status: | Archived |
| Date Posted: | Fri, Mar 17 2017 |
Only one week to go……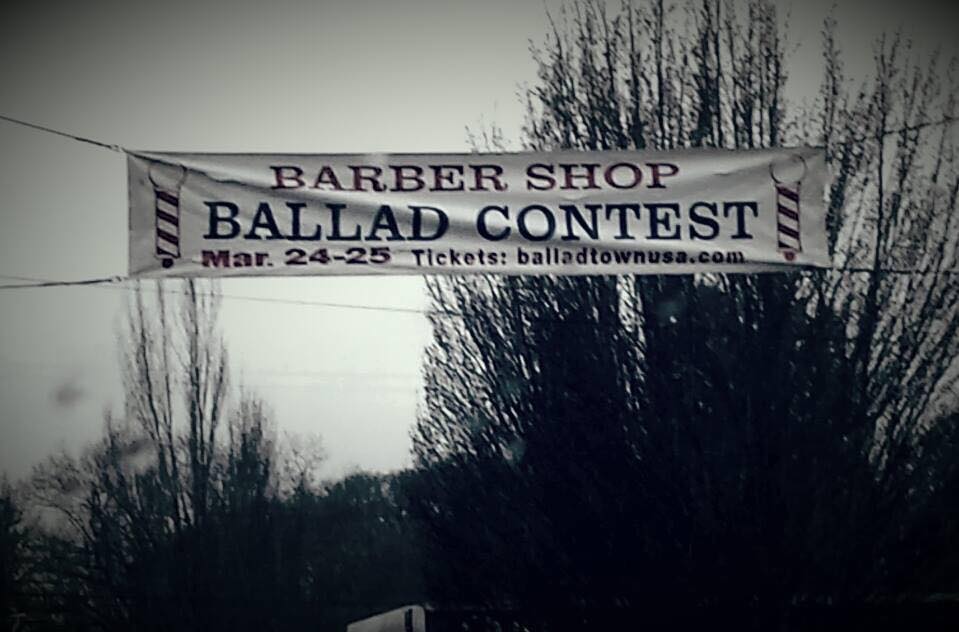 The Ballad Town Committee has been preparing for this event for months, and it is almost here. The 71st Annual Barbershop Quartet Contest will be held March 24 and 25.
We are pleased to announce that more than 20 quartets have registered to compete on Friday night. We are excited!! You can get additional information and purchase tickets at www.BalladTownUSA.com.
We will have three performances…Friday @ 7:00pm, Saturday @ 2:00pm, and Saturday @ 7:00pm. We encourage groups of 10 or more to take advantage of our 10% discount. If you are in a Group Residence or a member of Group or Organization, please tell your Activity Director about this unique contest for Barbershop Singing and special entertainment. We have many groups that come by buses and vans. Our facilities are handicap friendly, and we love to host a diverse audience from the older generation to school age children.
If you would like to attend all three performances, select a ticket for each performance, and you will only be charged $45.
We are proud to host this wonderful long standing event where great talent comes to our Ballad Town to present their love for harmony in song and to support our 71st year of the contest.
If you have any trouble getting your tickets, please contact Dave Rohrer 503-708-5345
By the way…….
The Tualatin Valley Harmony Masters (TVHM) are always looking for new members. Why not join us at rehearsal any Tuesday evening at 7 pm and see is this is a hobby you might enjoy.