A Little Freestyle Barbershopping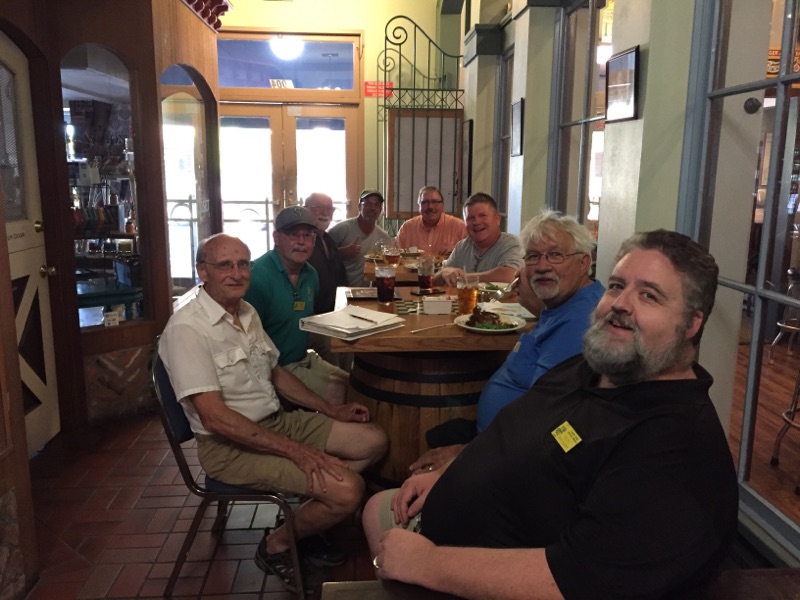 | | |
| --- | --- |
| Type of post: | Chorus news item |
| Sub-type: | TVHM Promo |
| Posted By: | Duane Lundsten |
| Status: | Archived |
| Date Posted: | Wed, Aug 2 2017 |
Man, it was hot on Tuesday evening! Too hot to rehearse in our regular upstairs location. So, Ed hung a note on the door and we met a couple of blocks down the street at The King's Head pub. We took up a few tables in a long room (hallway really) and asked if we could sing. We worked our way through the songs planned for our rehearsal and a few Polecats, and the regular visitors to the pub loved it. We might have had our first "groupies!" We had a great time rehearsing and performing all at once and took several requests and serenaded a few ladies.

Turns out, this night was also National Night Out, so Forest Grove was abuzz with people as we departed the pub. We ended up singing Happy Birthday to a lovely young lady (requested by her husband), and sang Let Me Call You Sweetheart just to make her day special! Her husband shared that her elderly mother is ill and unable to sing, so he'll be sending the video to her and said she would be so pleased. Great outreach gentlemen!

Please join us for rehearsals each Tuesday evening. You never know what might happen!