Barbershop in the Grove 2017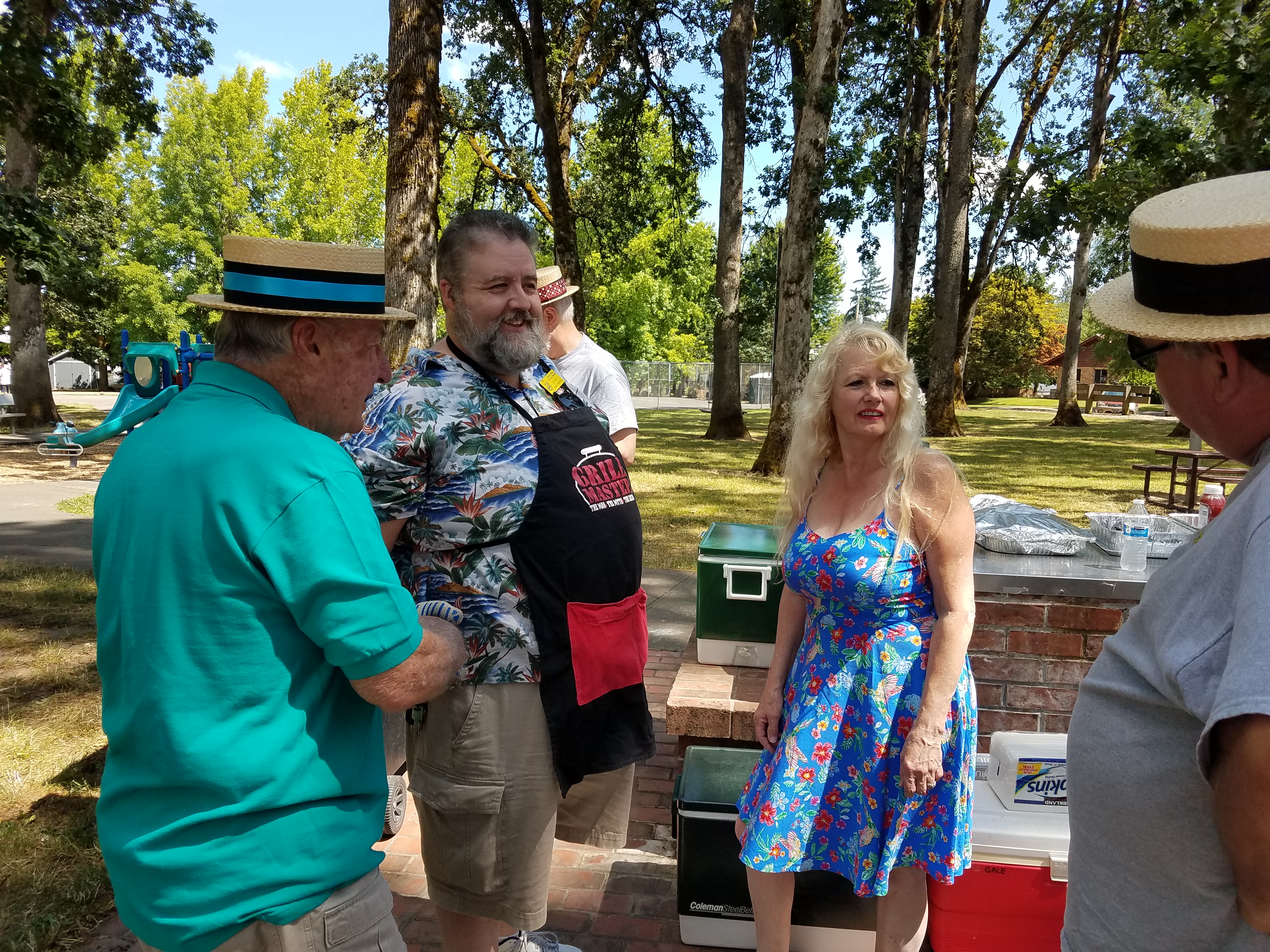 | | |
| --- | --- |
| Type of post: | Chorus news item |
| Sub-type: | TVHM Promo |
| Posted By: | Duane Lundsten |
| Status: | Archived |
| Date Posted: | Thu, Jul 20 2017 |
On July 15, area barbershoppers and their families gathered for singing, barbequing, and all-around fun! See the photo album
here
.
Rogers Park in Forest Grove provided a great venue on a warm day! Perfect for hotdogs and shenanigans.
Paul Olguin's quartet 'Hometown Harmony' was there along with around eight guys from Bridgetown Sound chorus. We had gals from two Sweet Adeline choruses as well, including the Columbia River Sweet Adeline chorus from Vancouver, Washington.
We also had a handfull of our past members come out: Bob Dodge, Keith Upton, Miles Dean, Roy Barnhart, David Moe, and a long-time TVHM'r Doc.
Local Harmony Masters quartets performed, including The Tualatones and Penny Arcade.
As a group we sang a few tags, we hosted an impromptu quartet contest, and sang a few Polecats as a large ensemble. It was a great time of singing and fellowshipping.
This was the first annual Barbershop in the Grove event, so plan to attend next year!