TVHM Presents "Learn to Sing" Workshops - All Invited!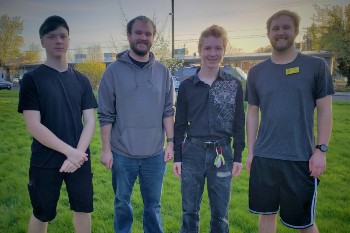 | | |
| --- | --- |
| Type of post: | Chorus news item |
| Sub-type: | TVHM Promo |
| Posted By: | Duane Lundsten |
| Status: | Archived |
| Date Posted: | Wed, Jun 21 2023 |
The Tualatin Valley Harmony Masters is providing a 6-week acapella singing workshop series open to all men interested. From beginner to advanced singers, these workshops will provide a power boost to level up your singing! Instructors will teach singing skills applicable to any singing environment and at any level of proficiency. Instruction will be in the context of acapella harmony and the barbershop singing style. There will be some private one-on-one vocal instruction as well.
Next series begins Tuesday, July 11. Workshops are held each week until August 15th. Evening sessions take place from 6pm to 7pm at the Forest Grove Senior & Community Center at 2037 Douglas Street, Forest Grove, OR 97116. Plan to stay until 8pm and join the TVHM chorus for their regular rehearsal.
Classes are free, but include a $10 song book that you can keep. Sign up at www.tualatinvalley.com to save your seat and guarantee that we have a songbook for you.
Come hang out with some fun guys and improve your singing ability.